Level Up Your Protection With SHIELD by AARG!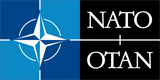 AARG's SHIELD armor components have demonstrated superior performance in rigorous and punishing ballistic tests. They have proved their effectiveness as measured by the NATO AEP-55 STANAG 4569 standards for "Protection Levels for Occupants of Logistic and Light Armored Vehicles" against strikes from kinetic energy, artillery, and IED blasts. (Wikipedia)
25mm APDS-TM-9791 or TLB 073
25mm x 137 APFSDS-T PMB 090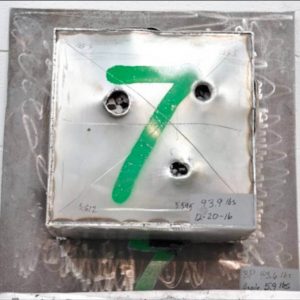 Front: 25mm round impacts
30mm x 165 AP-T
30mm x 173 APFSDS-T
Front: 30mm AP round impacts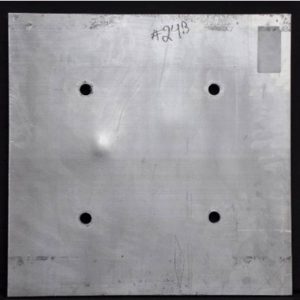 Life Cycle Testing for Superior Durability
Ballistic impact resistance is paramount, but it's not the whole story. How will the material perform in its day-to-day environment? How long will it last in the life cycling requirements of heat, cold, and extreme use duty conditions? Simply put, ceramic withstands the hits while metal bends and conforms. Cermet must combine the best qualities of both. How does SHIELD by AARG measure up?
Flexure Strength, Compression, and Tensile Testing
Recent tests conducted by the University of Delaware Center for Composite Materials measured SHIELD by AARG for flexure strength, compression, and tensile strength – with outstanding results.
Three Point Bend Flexure Strength
Compression Test
Tensile Test
Flexure Strength, (X2) 480MPa/69.6ksi
Compressive Strength
Tensile Strength, (X1T) = 463MPa/67.1ksi
Modulus, (E1T) = 345GPa/50msi
(X1C) = 989MPA/143.4ksi
Young's Modulus, (E1T) = 353MPa/51.2msi
Modulus, (E1C) = 327GPa/47.4msi
Modulus, (E1C) = 154GPa/22.4msi
Rigorous Testing, Reliable Outcomes
In addition to superior ballistic performance, SHIELD by AARG has met the rigors of punishing life cycle testing by credible, third-party testing facilities - including performance at -40 F and +185 F. This is protection you can count on!

150 Riverside Parkway
Suite 206
Fredericksburg, VA 22406